Crooked teeth can often make you feel uncomfortable sharing your smile with others. Many patients with gaps or other alignment issues can likely benefit from orthodontic treatment. However, not all orthodontic care is the same. Complete Health Dental Care offers FASTBRACES®, an innovative alternative to traditional braces that can align your smile in as little as 120 days. This accelerated treatment is also available with clear brackets. Dr. Carl Piontkowski can perform this advanced treatment at our Clinton Township, MI, practice to help you transform your smile.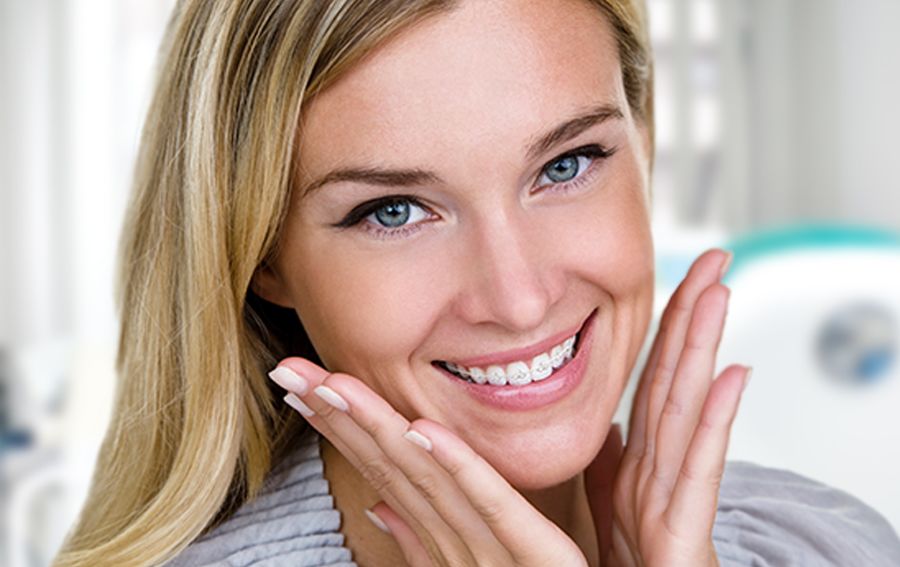 How Do FASTBRACES® Work?
FASTBRACES® address misalignment issues similar to traditional braces, however, the design provides exceptional advantages in speeding up the treatment process. Instead of square brackets, triangular brackets are strategically placed further apart, strengthening the metal wire that runs through them. This allows for the entire tooth, including the roots which typically do not move forward until the second year of treatment, to be shifted into place all at once.
FASTBRACES® TURBO SERIES
In addition to traditional FASTBRACES® CLASSIC® SERIES, some patients may qualify for an even faster treatment, FASTBRACES® TURBO® SERIES. This system uses wider brackets for increased efficiency. Typically, patients can achieve a straight smile in less than 120 days.
Are FASTBRACES® Right for You?
FASTBRACES® are often a treatment option for patients of all ages since they can correct a variety of alignment issues including:
Overbite/underbite
Gapped teeth
Overcrowding
Crossbite
However, patients with severe malocclusion may require more intensive orthodontic treatment. Our doctors can evaluate your bite to determine whether you can accomplish your smile goals with FASTBRACES®. For patients who desire the most discreet treatment possible, we also offer Invisalign® clear aligners.
Advantages of FASTBRACES®
This innovative treatment solution offers patients several advantages including:
Shorter Treatment Timeline

With both CLASSIC and TURBO, patients can achieve faster results in weeks or months as opposed to years.

Smooth Brackets

The smooth design of the bracket often offers patients improved comfort since they do not irritate the lips and are less likely to cut on impact.

Gentle Adjustment

Despite the greater force being placed on the teeth, the carefully applied brackets help maintain the pressure.

Clear Brackets

Patients have the option to select clear brackets for more inconspicuous appliances.

Treatment Cost

Traditional braces can cost between $3,000 and $10,000. At our practice, FASTBRACES® CLASSIC SERIES start at $3,200 for standard brackets or $4,200 for clear brackets.
In addition to these treatment benefits, improving the appearance of your smile can have a positive impact on various aspects of your life including your personal happiness, relationships, and overall quality of life.
FASTBRACES® is an innovative alternative to traditional braces that can align your smile in as little as 120 days.
Straighten Your Smile with Us
Dr. Piontkowski is passionate about helping patients create a smile they are proud of and stand behind the exceptional results they can provide with FASTBRACES®. Contact us online or call us at (586) 263-5540 to learn more about how FASTBRACES® work.